Biog
Since the release of debut album Mindfilming in 2004, Captain Wilberforce have garnered plaudits from friends of the band like Huey Morgan and Tom Robinson of BBC 6 music, and Dermot O'Leary who invited the band to record a prestigious Saturday Session in 2012.
Fronted by Leeds-based songwriter /singer Si Bristoll Captain Wilberforce create instantly memorable melodies chock full of hooks and harmonies, taking influence from the last 50 years of pop.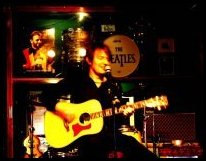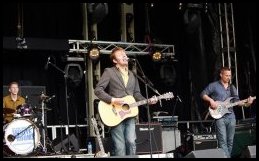 Captain Wilberforce songs have been used in various TV programmes on HBO, ITV and the Fashion Channel, and have played the main stage at Galtres Festival.
Captain Wilberforce are Si Bristoll - Vocals / Guitars, Carl Banks - Drums, Rob Simpson - Guitar, Dave Naylor - Bass.
Their new album, "When The Dust Just Won't Settle" is released on 1st May 2020 via https://captainwilberforce.bandcamp.com/. They will be playing gigs to support the launch - please check listings for details.