Biog
Since the release of debut album Mindfilming in 2004, we've garnered plaudits from our BBC 6 music radio friends Huey Morgan, Gideon Coe and Tom Robinson, BBC Introducing's Alan Raw and Radio 2's Dermot O'Leary who invited us to record a prestigious Saturday Session in 2012*.
Ok, so the band is basically me, (songwriter / singer / guitarist Simon Bristoll) but I've always relied upon the kindness of strangers – so a host of talented Leeds based musicians have helped me out for recordings and live performances (currently Carl Banks - Drums, Mike Browne – Guitar & Chris Newiss - Bass).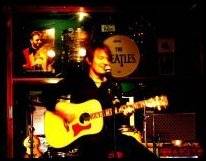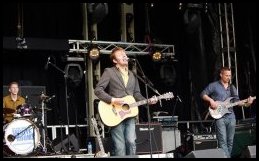 Captain Wilberforce sound like... well reviewers often mention Radiohead, Beatles, Elliott Smith, Costello and Difford & Tilbrook, but you can decide for yourself. My songs have been used in various TV programmes on HBO, ITV and the Fashion Channel, and we recently played the main stage at the Galtres Festival.
We're currently recording songs that will, with any luck and a prevailing wind, be released before the Earth is finally destroyed by global warming, alien invasion, international pandemic or zombie apocalypse.
*We currently hold the official Guinness world record for being the band with the least Facebook likes to have ever appeared on the BBC's most listened to station.
Listen/ Buy
Captain Wilberforce on Amazon
Captain Wilberforce on iTunes